Team Management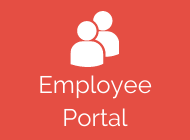 (Coming soon)
LEAVE APPLICATION GUIDANCE
Annual Leave / Planning Time Off
– Please provide more than 5 days notice
– Apply using the online Leave Application
Sick Leave
– If more that 3 days notice (planned) – Apply using Leave Application.
– If urgent or unexpected (unplanned)
— Step 1 – Contact the Admin Team by calling 07 3708 1060 (NOT SMS or email) to advise of your inability to attend.
— Step 2 – If it is before 7.00am, very early or there is no answer, leave a message by selecting option 5 from the voice menu when asked.
— Step 3 – Complete a Leave Application Form upon your return including your medical certificate (for you or family member if you were caring for them e.g. unwell child).
---
LOGIN TO JOBBER
Login to the Jobber Job Management System
---
APPLY FOR LEAVE
Employee Leave Application Form
---
REPORT AN INCIDENT OR INJURY
---
IMPORTANT POLICIES & PROCEDURES