DVA Household cleaning services for Ipswich & Toowoomba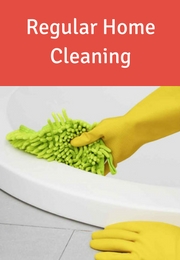 DVA Cleaning – We are a locally operated home cleaning service provider for home assistance services including domestic cleaning for Veterans and DVA funding recipients..
We proudly offer DVA Cleaning support to veterans through the Department of Veterans Affairs funding arrangements. Our aim is to help people living within the community to maintain independence through providing quality support with domestic activities in their own home.
We provide supports in the Ipswich region, and surrounding suburbs such as:
– Goodna
– Springfield Lakes
– Flinders View
– Yamanto
– Brassall
– Camira
– Spring Mountan
– Redbank Plains
– Augustine Heights
Please get in touch with us to discuss your individual needs, or the needs of your agency. 
---
We're Local!



We know Ipswich and Toowoomba. Our cleaners live around the area, and we're proud to hire locals and boost employment through our business. We receive recommendations from local agencies and clients and are always interested in learning further about how we can help more people to maintain independence.
---
Getting Started
It is simple to begin getting some extra assistance with your daily living needs.
1.  Contact our helpful team on (07) 3708 1060 to discuss your needs. You can also complete an online request.
2.  Provide your DVA Approval Letter.
3.  We begin providing services at your home, customised to your individual needs.  
Book Online or call (07) 3708 1060
---
DVA Cleaning Services to Suit Every Individual's Needs
We aim to please, and we know that every domestic setting will require specific considerations to ensure the best result for our clients. That's why we work with our clients, and their representatives and agencies to design supports that take into account specific needs and preferences. We aim to adapt and evolve your services in consultation with you as your needs change.
A tidy home can do wonders for for health, wellbeing and outlook. We know this, as we have seen the changes that we have made in the lives of over a hundred customer just like you that have achieved more freedom through assistance with:
– Clothes washing
– Dishwashing
– Mopping
– Vacuuming
– Cleaning of bathrooms and kitchens
– Ironing

Starting your DVA Household Service
Once you have been approved for DVA Household assistance, you can begin to look for a provider for your services.
Your approval letter, issued by the Department of Veterans Affairs will also provide guidance on your funding options and availability. 
We are Responsive

 to Your Needs
We know that you sometimes need assistance right away. We will consult with you to create a service that meets your evolving needs. We aim to get your services happening quickly, so that you can continue doing the things that you truly love.
We Provide Value for Money
We are the region's largest home service provider. Our carefully-selected team have all passed national criminal history checks, and are trained to deliver a quality service.
About the DVA Household Services Program
For more information about the DVA Household Services program, visit the Department's website at https://www.dva.gov.au/health-and-treatment/care-home-or-aged-care/household-services
---
Need assistance?
You can contact our helpful team at anytime by calling (07) 3708 1060.
Book Online or call (07) 3708 1060