Bond Cleaning, End of Lease and Exit Cleaning for Ripley
First Call Home Services – Bond Cleaning Ripley provides bond cleaning, end of lease & exit cleaning in Ripley, Ipswich. Request your free online instant quote. 
Our Express Bond Clean service is just $275, providing you with our quality bond cleaning service at a great price.
We guarantee our full internal bond cleaning services, promising to correct any issues identified by your Property Manager associated with our full bond cleaning service, without charge.
Make your move a far simplier process by bundling your carpet cleaning and pest control services together in one booking.
Get an Instant Estimate
---
Express Bond Cleaning – our low-cost option
Need an affordable bond cleaning service in Ripley? We can help with out great value Express Cleaning service. 
| 6 Hour Express Bond Clean | Need additional time? |
| --- | --- |
| Only $275 | Just $45 per cleaning hour |
– Pricing includes GST, all products required for your home.
– With our Express service, you can ask us to complete any home's specific cleaning requirements.
– Our Express Bond service is based upon the provision of a set number of cleaning hours. Our full bond clean rectification guarantee does not apply.
---
Internal Bond Cleaning – our complete solution
Our pricing is based upon the size of your home, along with an estimated number of hours required to complete your service.
| Home Size | Minimum Charge | Each Additional Cleaning Hour | Average Time Required | Estimated Pricing |
| --- | --- | --- | --- | --- |
| 2 bedrooms | $275 (first 6 hours) | $45 | 6 - 8 hours | $275 - $365 |
| 3 bedrooms | $275 (first 6 hours) | $45 | 8 - 11 hours | $365 - $500 |
| 4 bedrooms | $275 (first 6 hours) | $45 | 10 - 13 hours | $455 - $590 |
| 5 bedrooms | $275 (first 6 hours) | $45 | 12 - 15 hours | $545 - $680 |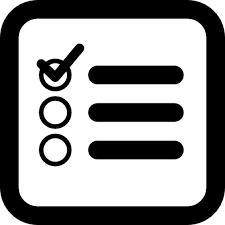 Review our standard Full Bond Clean Inclusion listing
Get an Instant Estimate Book Online or call (07) 3708 1060
---
Important Information:
– Our pricing is inclusive of GST.
– The provided estimate pricing is based on the size of a standard home, and provided on a per cleaner, per hour basis. Depending on your home and its specific requirements, additional works may be required.
– Final pricing will be based upon the total number of cleaning hours provided at your property.
– Blind cleaning can be included (where requested). Please let us know.
– Our full bond cleaning service is provided with our rectification guarantee.
– We complete our bond cleaning services in accordance with our Internal Bond Clean Checklist.  
---
Why choose First Call over other providers?
– The reason is our genuine approach to customer service and rectification guarantee.
– We're local to Ripley and have experience cleaning homes just like yours.
– Free online pricing estimates – request an instant estimate now
– Bundle your carpet cleaning and pest control together all with one booking.
– Great quality services, all at an affordable price.
– You can pay by credit card or online – no need to worry about leaving cash out.
– Hassle free dealings through our dedicated Customer Service team who are available by phone or online.
– We do not double book!
---
Our Rectification Guarantee
We offer the advantage of redressing any issues identified by your Property Manager with respect to our full interior bond cleaning service, free of charge. We strive to guarantee that your experience is a positive one.
We work intimately with a local Property Managers and Real Estate agencies to guarantee that you are provided with the best quality clean. We offer our experience in bond cleaning to meet your Property Manager's requirements when you leave your home.
Why choose a reputable provider?
Bond cleaning can be a tedious task, and occasionally a huge undertaking. Our expert cleaners can enable you to leave your home in a great position for your exit inspection. First Call Home Services can help you with the your end of lease and bond cleaning needs, as well as bundling your carpet cleaning and pest control requirements today – all at reasonable rates.
We're actually local 
We are genuinely local and have cleaned many homes through the Ripley region already. We understand the types of homes and what is required to get a tenant's bond back into their pocket. We have probably cleaned some of the homes in your street!
Regardless of whether you are leaving your rental home or if you have chosen to offer your new tenants a quality clean, an excellent clean can convey the best that your home can be. We understand that finding an expert bond cleaning supplier in Ripley can occasionally be a challenge. There are different suppliers who claim to have the experience but lack the expertise and skillset required to provide you with the best opportunity to get your bond back.
Our company is backed by a great team of experienced bond cleaning professionals. We know that we can meet the requirements of your individual home.
We service Ripley, as well as the Ipswich region.
As a local Company, we are able to provide our various services and bond cleaning in Ipswich and the surrounding region.
Get an Instant Estimate
Book Online or call (07) 3708 1060